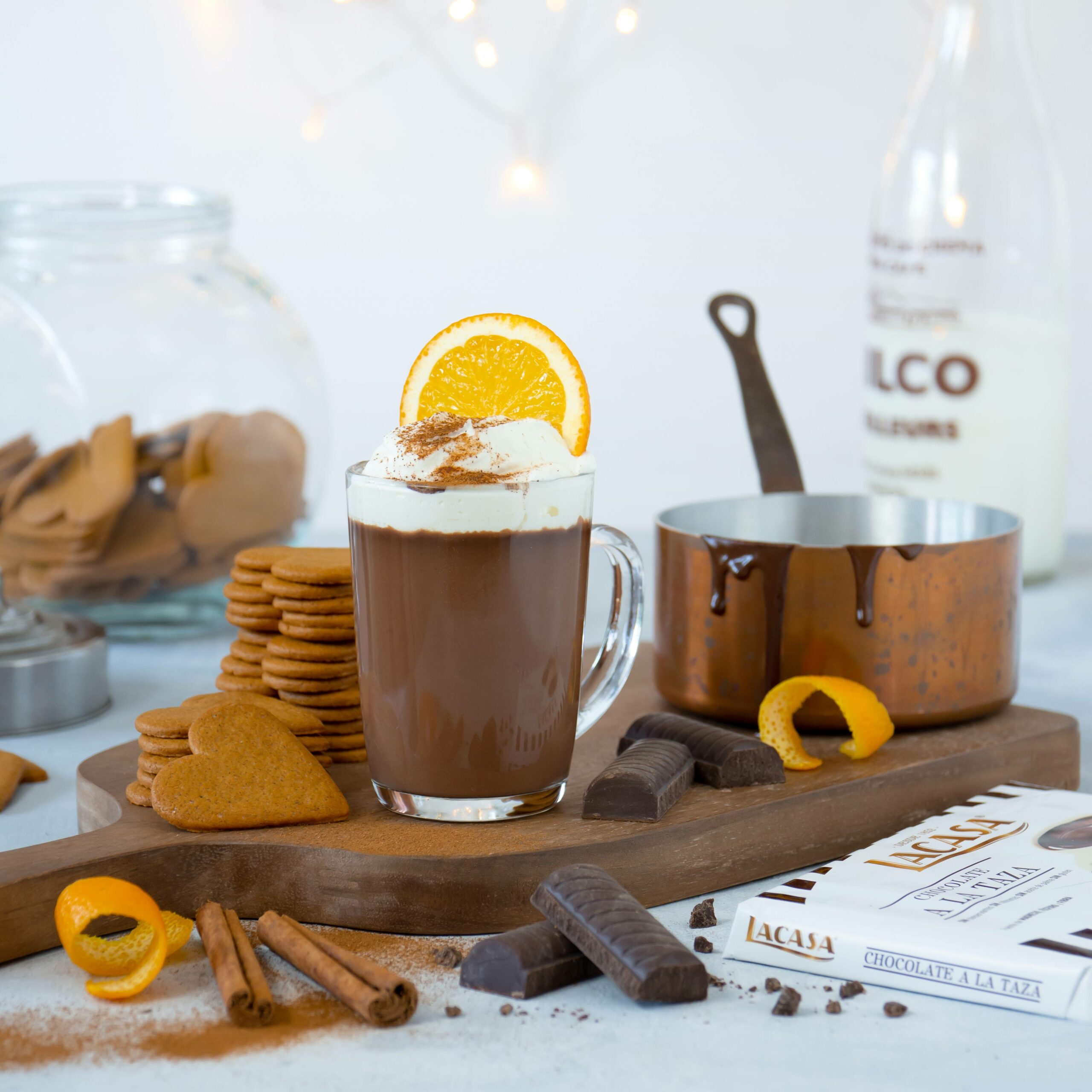 Lacasa hot chocolate with orange and cinnamon
Lacasa hot chocolate with orange and cinnamon
FOR 2 CUPS SERVINGS
400 ml milk
180 g of Lacasa hot chocolate
1 cinnamon stick
1 orange (peel)
c/s whipped cream
cinnamon powder for sprinkling
orange slices for decoration

Put the milk in a saucepan with a cinnamon stick and the peel of an orange.
Bring to a boil and cover.
Let it stand for about 15 minutes to infuse.
Add the chocolate to the Lacasa cup and bring it to the fire again, stirring constantly until it dissolves and boils again.
Remove the orange peel and cinnamon stick and serve immediately topped with a spoonful of whipped cream, sprinkled with cinnamon powder and decorated with a slice of orange.