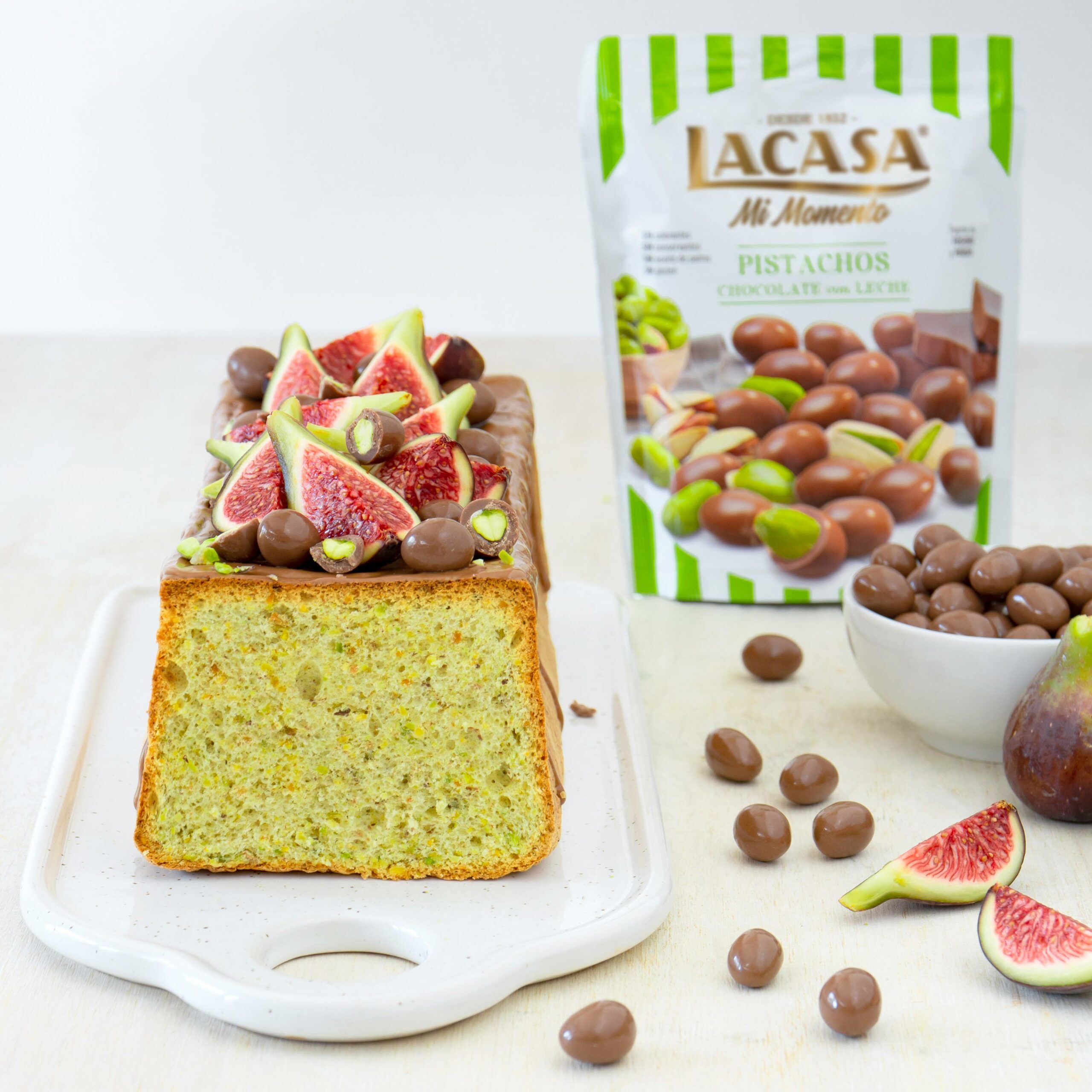 Pistachio cake with fresh figs and pistachios with chocolate Lacasa
Pistachio cake with fresh figs and pistachios with chocolate Lacasa
FOR THE PISTACHIO CAKE
4 eggs
120 g sugar
70 g flour
80g ground pistachios

FOR THE GLAZE
100 g of chocolate with blueberries Lacasa
1 tsp coconut oil

FOR ASSEMBLY
c/s fresh figs
c/s pistachios with chocolate Mi Momento Lacasa

FOR THE BASE
Turn the oven on at 180º C.
Beat the egg whites with half of the sugar until you obtain a meringue. Set aside.
Whip the egg yolks with the rest of the sugar until it whitens and you obtain a pale and frothy whipped cream. Lower the mixer speed to the minimum and add the oil in a thin trickle. Stop beating as soon as it is incorporated. With the help of a spatula and with encircling movements add the flour, the ground pistachios and the meringue.
Pour into a buttered and floured pan and bake in the oven for 30 minutes, or until a skewer or knife comes out clean. Remove from the mold and let cool on a wire rack.
FOR THE GLAZE
Melt the chocolate in the microwave or in a double boiler and add the coconut oil.
FOR ASSEMBLY
Cover the cooled cake with the glaze and decorate with the quartered figs and the whole, coarsely chopped pistachios.